The Drone-Free LAPD/No Drones, LA! campaign is holding a town hall meeting at 3 p.m. Saturday
By Katherine Hafner, NBC Los Angeles
A coalition of Angelenos and civil liberties groups continues to protest two aerial drones obtained by the Los Angeles Police Department, claiming the move is a step toward militarization of law enforcement and spying on citizens.
The department's acquisition of two Draganflyer X6 drones earlier this year set off a firestorm of privacy concerns.
A group of concerned LA residents and organizations formed the Drone-Free LAPD/No Drones, LA! campaign to fight what they see as "normalizing continued surveillance of our communities."
The campaign, as part of the Stop LAPD Spying Coalition, protested several times about the issue, and has a petition rejecting their use on MoveOn.org, currently with almost 400 signatures.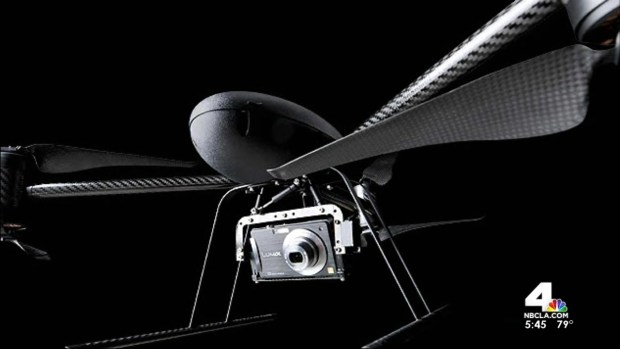 They are holding a town hall meeting Saturday at 3 p.m. to engage the community in the cause.
Back in June, LAPD Chief Charlie Beck said the drones would only be deployed during tactical situations — such as manhunts and standoffs — after the department set strict standards agreed to by civil rights groups.
"The Los Angeles Police Department will never, ever give up public confidence for a piece of police equipment," Beck said.
The drones would be used in narrow cases such as to "prevent imminent bodily harm" or "a hostage situation or barricaded armed suspect," officials said. They were purchased by the Seattle Police Department through federal grants and given to the LAPD at no cost.
But the Drone-Free protesters are afraid of the small, indetectable nature of the drones as per the Draganflyer website.
"What's going to happen when they have a drone that you can't ever hear is
Opponents of the drones also say Mayor Eric Garcetti has ignored requests for meeting about the subject.
The town hall meeting will be held from 3 to 5 p.m. at the Central American Resource Center, and can be watched on a live stream here.